Tough Domains
Mike Sullivan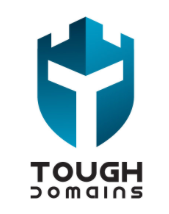 Tim Koutroubas is the founder of ToughDomains.com.  Tim and I have been exchanging emails for a couple of months as we've discussed the ToughDomains platform.  ToughDomains.com offers Domain Parking, Sales Pages, Portfolio Management and more.  Tim and I talked a little bit about the site and what it offers.
Mike:  What inspired you to launch ToughDomains.com?
ToughDomains:  We saw a need in the industry to consolidate the "Domain Cycle".
The "Domain Cycle" is Discovering / Buying, Managing the Portfolio, Earning Revenue, and eventually Selling the domain.
There are many services that address each part of the domain cycle individually.  Some services are easy to use while others require a high level of technical expertise and /or  cost.  We wanted to create an affordable Free to Premium based platform that addresses each portion of the domain cycle with an easy to use hosted execution.
Mike:  How many domains would you say are currently supported by the platform?   Roughly how many members?
ToughDomains:  The platform currently supports thousands of domains and hundreds of users in an open beta.  Currently, we are releasing major updates that are addressing our users wishes and requests.
Mike:  You have a tiered pricing plan, but your first tier is free up to 20 domains.  This is great for people who want to test it out before committing to a monthly payment.  What benefit does your platform have over parking services or other competitors in this space?
ToughDomains:  Feature flexibility is a key differentiator for us.  We allow you to use our software by itself or in conjunction with your current solutions.  Some of our differentiators include:
• Instant Domain Development- Allows you to connect premium multipage content to hundreds of domains in minutes.
• Ad Network Integration- We currently integrate with two ad networks (with more to come) including AdSense.  Simply inter your publisher ID and start earning revenue.
• Domain Analytics- We provide domain level traffic data that includes hits, referring URLs, and country of origin.  Must have information before selling the domain.
• Multiple Public Portfolios-  Create a portfolio of all your domains or a custom curated list of only the domains requested by a buyer.
• Domain Insights and Portfolio Management- Free Registrar, Expiration Date & Admin Email are currently available. Later this month, full portfolio management such as entering buy and sell info, net profit, domain valuation & various ranking metrics will be available in dashboard.
• Free Bulk Name Server Redirect- Redirect hundreds of names to a single domain or your own offer form.
• Commission Free Sales Pages- Unlike many other services we offer a Zero commission sales page.
Mike:  The live demos on your site showed me three options.  A sales page that was clean and simple.  A news page that looked like it might have some configurable content.  Finally a portfolio page which was a simple list of names for sale.  Are any of these more successful than the others?  Do you find the news pages get indexed by Google?
ToughDomains:  Our Instant Domain Development, Sales Pages, and name server Redirects are by far our most popular domain tools.  Our founding members have existing SEO expertise and we are leveraging this knowledge to increase traffic to the domains.  We are indeed seeing SEO benefits to domains using our instant domain development tool.
Mike:  Is there any PayPal integration or is the sale just through email correspondence and the buyer and seller work out the details.
ToughDomains:  Currently, we offer email correspondence.  However, integration to the most popular escrow services is currently under development and to be released soon.  We believe a non-direct payment option within an escrow environment is the safest solution for both buyers and sellers.  We are not sure the ecosystem is ready for a direct to purchase model.
Mike:  The site states "Keep 100% of the Domain Sell Price -Zero Commission Paid on any of the domains you sell! "  My question is… how do you make any money to support the site?
ToughDomains:  We are domainers and like many domainers we do not believe in collecting a commission for a non-brokered direct inquiry of your domain.
We have 3 revenue models:
• As needed premium subscription revenue.
• Ad Supported model for content hosted for our free users.
• We are currently developing a third revenue model that we will be releasing in Q1 2017.