It's been a while since I poked around with some of the available domain name suggestion tools out there. I'm happy to say that despite the third quarter of 2018 having approximately 342.4 million domain name registrations across all top-level domains, there are still plenty of tools out there to help you discover a name if you can't think of one on your own.
Here are three, chosen at random, or as random as a Google search will allow, and my interpretation of them.
namestation
namestatation is the first tool I tested out and I use "tested" in a loose, less than scientific manner.  Defaulting to the Keyword Domains setting, I thought I would start simple and enter "pens" as my keyword with the Extension as .com.  The result, a nice mix of good and terrible names were returned.  But here is the immediate turn-off for me.  You have to click each one individually to see if it is available, or signup to check multiple at one time.  If you are going to create a name suggestion tool, the primary criteria should be that the name is available.  There are plenty of additional options in the lefthand side menu, but to be honest, I lost interest after having to check to see if a domain is available.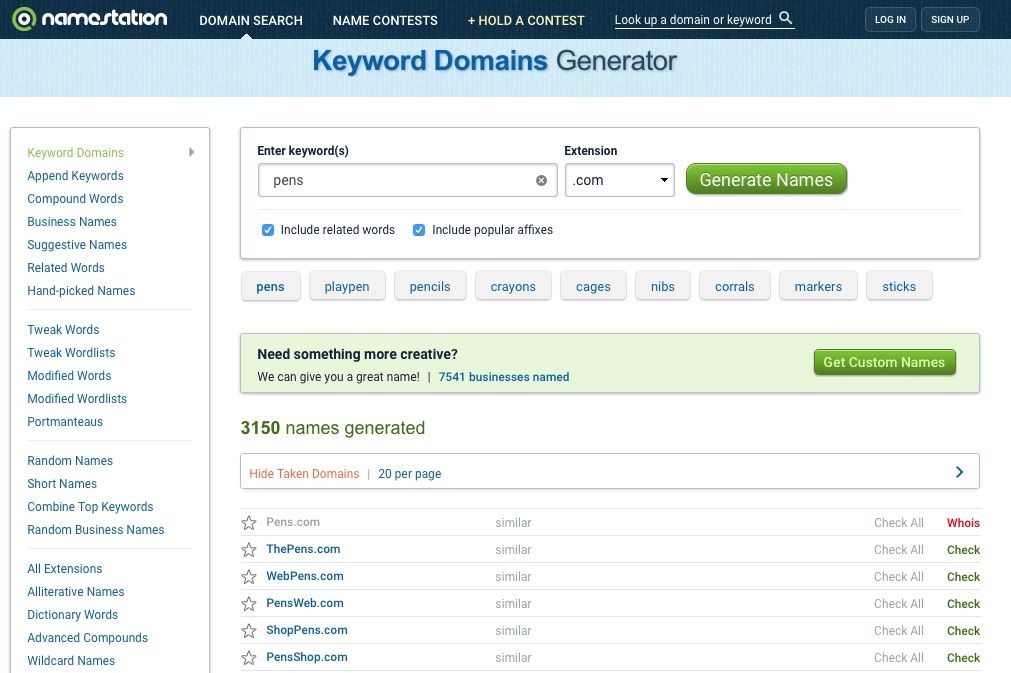 DomainIT
Moving right along, the next option I tried out was DomainIT, touted as "the original domain service."  Ummm… what the hell does that mean?  There is a little icon on the site that reads "Reliable Website Service since 1996."  I think that was the year then implemented the interface on this site as well.  The result was a list of names, none that were appealing, although usedpenshop.com and PensSupport.com made me laugh.  "Yes, I bought this pen on usedpenshop.com and I'm not sure if it is out of ink or if I am just not using in properly.  Can you help me debug this issue please?"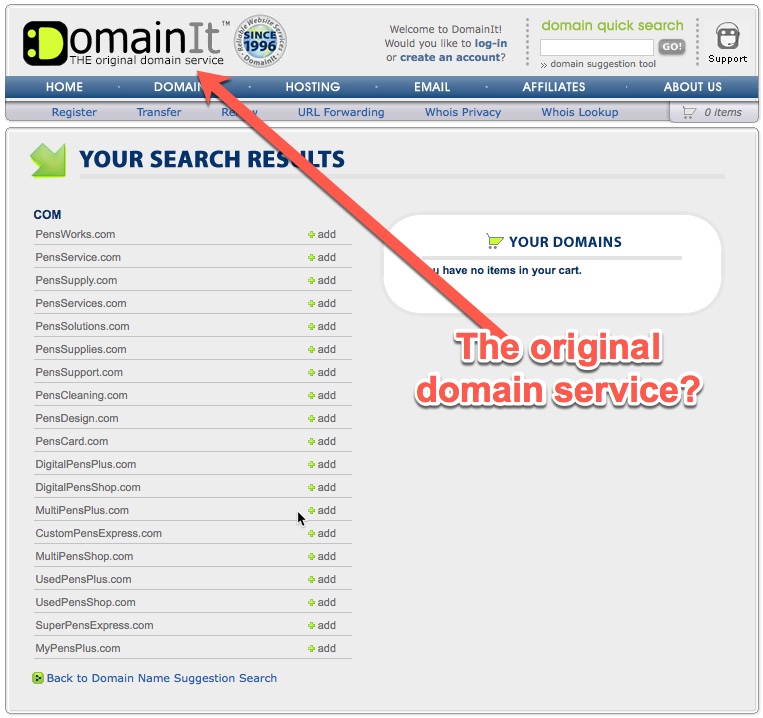 Namemesh
Finally, I selected Namemesh to see what it could do.  This one let's you know up front: "TIP – Works best with 2-3 domain keywords separated by space."  That said, I modified my input to "Fountain Pen."  I'm not going to pretend that the results were excellent, but I really seem to like this one.  First, the page populates with a ton of results, and then it seems to check for availability and a split second later reduces the list to those available.   That's what I'm talking about.  It also divides the names into different categories: Common, Similar, New, Fun, SEO, etc.  I like this, it's checking dozens of TLDs and a small spectrum of other options all on its own and in a clean readable interface.  No, I didn't find a single name I wanted to buy, but it was fun.  I spent some time plugging in other words and there were some cool results.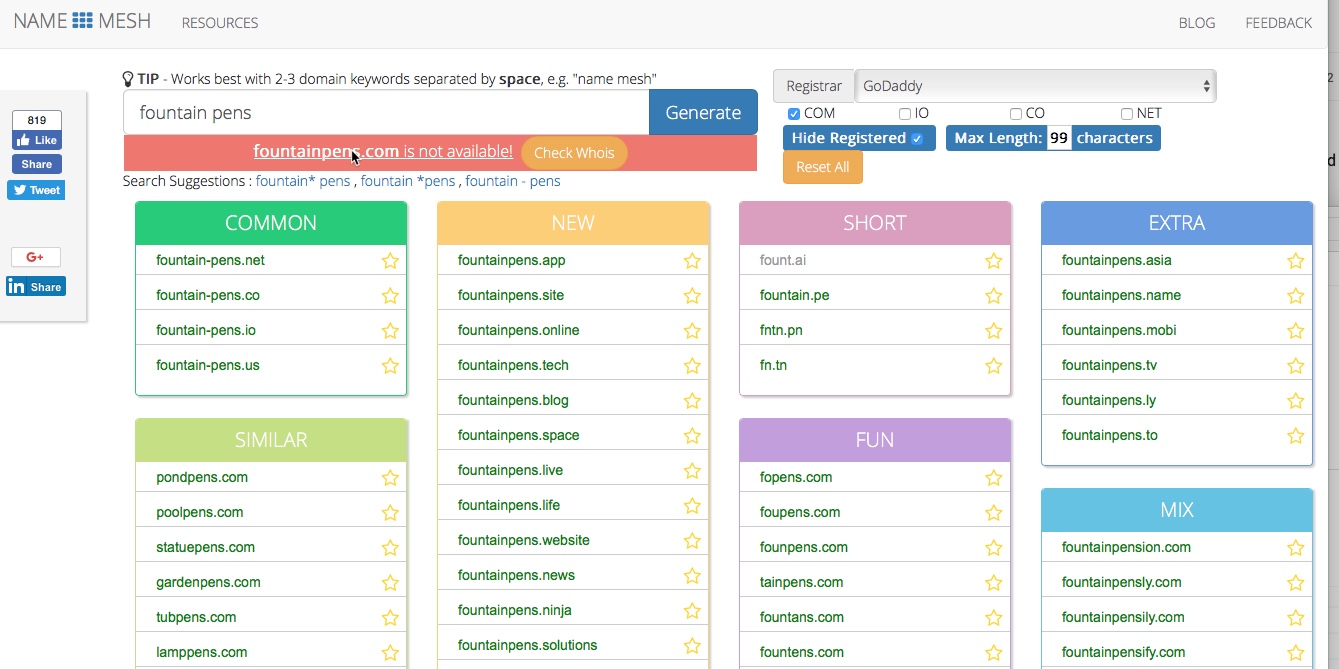 Tune in next time for another exciting episode of "3 Domain Suggestion Tools!"