Cybele Negris is CEO & Co-Founder of Webnames.ca, Canada's original .CA Registrar and accredited registrar for hundreds of domain extensions as well as provider of webhosting, email and web development and many other services. The multi-million-dollar company has an impressive client list including many Fortune 500 companies. Webnames.ca's Corporate Services division specializes in premium concierge service for medium to large businesses and organizations with large domain portfolios requiring specialized tools and security.
Cybele is a hall of fame inductee and four-time winner of Canada's Top 100 Most Powerful women in Canada amongst many other awards. She is a serial entrepreneur having successfully started and exited multiple companies. She's a seasoned board member serving on the board of the Royal Canadian Mint and numerous other boards. She's a mentor, columnist and speaker at over two dozen events each year including TEDx.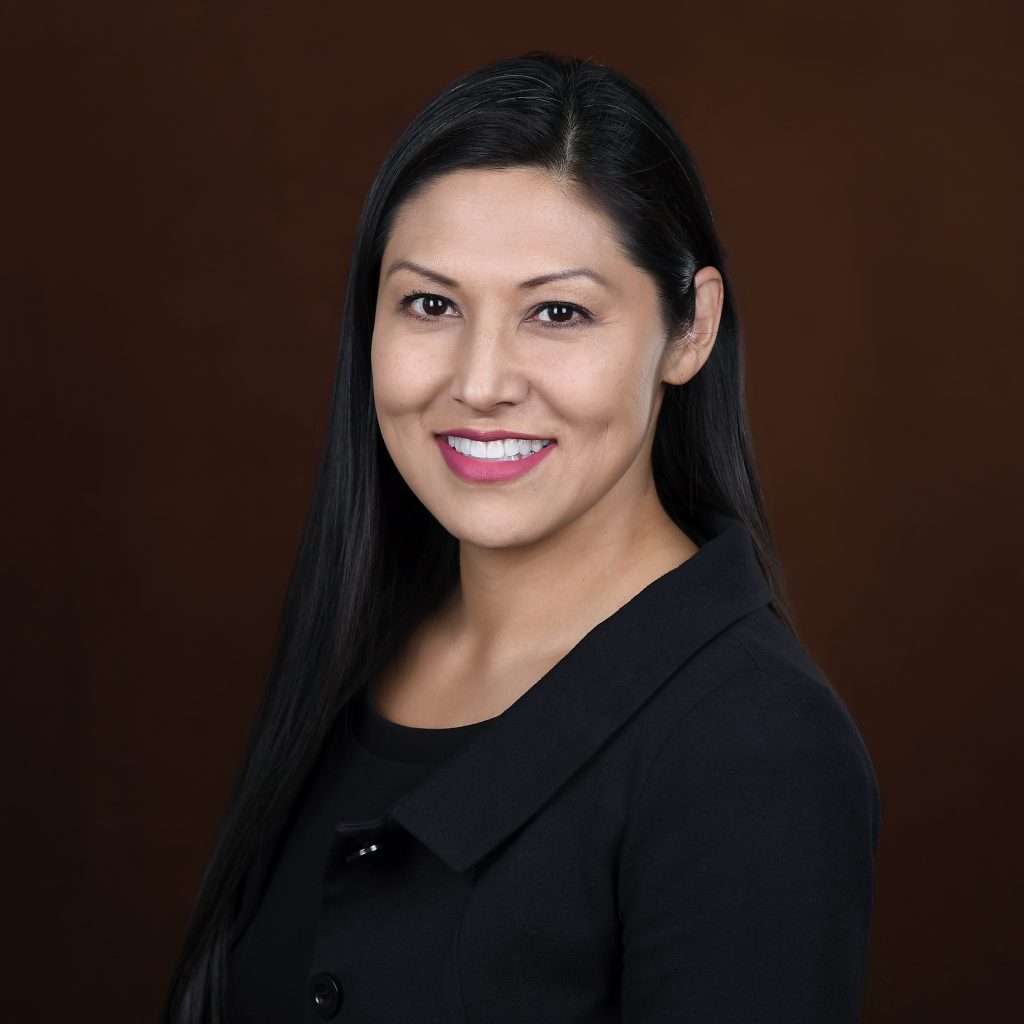 Mike: Tell me a little more about Webnames.ca. What makes it special?
Cybele: Webnames is Canada's original domain registrar. We started as a spin-off of the .CA Registry founded in 1987 by my business partner John Demco. He ran the .CA Registry as a public service for thirteen years, free of charge, and has been recognized as one of the pioneers of the Canadian Internet. Webnames.ca was incorporated in 2000 and the .CA registry was sold and transitioned to the Canadian Internet Registration Authority (CIRA). What continues to distinguish us today is our deep expertise in corporate domain management, which comprises a large part of our business, and our exceptional customer support. Now, I realize that a lot of registrars have good support and can quantify it as we do with great response times and customer satisfaction ratings, but it runs deeper than that. Our approach has always been to do more – we support customers above and beyond the use of our products. This might be a website update for a retail customer who is struggling with their CMS, a late-night DNS change for a Corporate client, or the development of a new domain management feature for a reseller. In turn, we're fortunate to have loyal customers, many who have been with us for ten, fifteen, or more years. We also have an incredible team that our customers know and trust. A majority of our staff have been with us for more than five years, and a third of our staff for more than ten. We have no weak links, everyone is truly an expert at what they do, and there is an incredible amount of knowledge transfer that goes on.
Mike: How and when did you become interested in domain names?
Cybele: I met John Demco the founder of .CA in 1999 as I was doing some consulting work at the University of British Columbia after I exited another company. He had been running the .CA Registry with about 100,000 domains under management. It was time to move from a volunteer effort. I was fascinated by what I had heard from John. I visited his office and saw the piles of documentation used to verify an individual or corporate entity's entitlement to a .CA domain. Back then an individual would register yourname.vancouver.bc.ca or yourname.toronto.on.ca. A provincially incorporated entity in Alberta for example would register companyname.ab.ca. To register companyname.ca a corporate entity had to be federally incorporated or provincially incorporate in more than one province. We worked with the technology transfer manager at UBC, brought on developers to build the first generation website to take orders, hired a small team of students to help with support and subsequently sold and transitioned the Registry operations to CIRA. As we transitioned the Registry, we were having so much fun working together that we decided to become one of the accredited registrars under CIRA. We grew from 4 to 30 people in 4 months and by capturing pent up demand under CIRA's newly liberalized rules to allow anyone to register yourname.ca, we were able to generate multiple millions in revenue in year one to fund future operations and growth. The domain industry has continued to explode over the last 19 years I've been involved. Today, Webnames offers over 600 different domain extensions and I still love what I do!
Mike: Do you personally own any domain names?
Cybele: I don't have a massive portfolio but I do have some. Most are .CA or .COM but also some .TEL and new gTLDs.
Mike: What is it like running a registrar? What are some things the average domainer may not know about the position you hold?
Cybele: It is way more complicated than one would imagine. We spend a lot of resources and effort on security, systems improvements and new product innovation. We are constantly trying to excel at what we do rather than become complacent. We have to deal with issues around compliance with ICANN, individual registries and their rules, privacy rules across various countries, compliance around data storage, taxation of individual provinces and different countries, anti-spam legislation across various countries and much more. We often get dragged into disputes where a complainant wants us to take down a website due to its content, sometimes where it is objectionable but not against the law or fraudulent in nature. We also have to deal with fraud, DDoS attacks, and other nefarious activity. We must navigate the complexities of systems that serve customers with one domain name or hosting account as well as domainers, resellers or Fortune 500 companies with thousands to tens of thousands of domains.
As a woman leading a technology company, I have many opportunities to speak to media and to entrepreneurial groups. Having a phenomenal team internally allows me to spend a significant amount of time giving back to the community serving on government boards, in economic development activities or non-for-profit initiatives such as raising money for early cancer detection. I have also been involved in numerous mentorship activities such as advising on the creation of MentorshipBC or acting as a mentor through the Women's Executive Network for 7 years.
Mike: What is your prediction of the future of domain names… let's say, 10 years from now.
Cybele: I think domains will continue to be relevant for some time to come, despite the growth of apps and self-contained online ecosystems. With the growing distrust of walled gardens like Facebook and Instagram, the need for independent websites, and therefore domains, is not going to go anywhere. Over the next few years, the remaining gTLDs from round one will launch some with more fanfare than others as has been the case over the last few years. Adoption of these less recognizable extensions will continue to grow, albeit slowly. Some will fail to survive, and we will see further consolidation in the industry with successful registries buying up the less successful ones. I do think there will be a round two launch of gTLDs but that will be a few years out given the policy work that needs to be done by ICANN working groups/subcommittees, approvals by the board, publication of a new applicant guidebook, public comment periods, and revisions.
I also think domain aftermarket will only become more important every year. We're seeing that now. Business people have learned the value of a great domain and its importance to branding and digital marketing. More people are recognizing that it makes sense to purchase the best domain you can get for your business, if you're in a position to do so. The trend in aftermarket will continue to value short or one-word .COMs highly but premiums in other extensions will continue to gain popularity. The continued growth of IoT and smart cities may drive the further domain name growth as all things in a home become connected to the internet.
Mike: When is a .ca name better than a dot com or any other TLD?
Cybele: If you're a Canadian that's targeting Canadians or doing business primarily with Canadians, .CA may be a better bet for you than .COM for a few reasons. A .CA domain offers some geo-targeting benefits on search engines when searches originate in Canada – it signals that your site is Canadian and probably more relevant to Canadian users. Studies have also repeatedly shown that Canadians, when given a choice, prefer making online purchases from Canadian businesses and retailers. It's also going to be easier to rank locally in Canada with a .CA. As an added bonus, there is much better domain availability in .CA than .COM.
All that said, if you can get your .COM – do it. If you can get both your .COM and .CA, all the better. As the most recognized domain extension globally, .COM transcends borders and audiences. The bottom line however is to make sure that the domain you choose – be it .CA or .COM – is both clear and memorable for your users. All domains have equal opportunity to rank, so focus on branding.
Many of our clients register multiple domains under multiple extensions and forward them to specific landing pages on their main website or to a blog. With the low cost of domain names many businesses have come to recognize the value of protecting their brand and generating traffic through a strong domain strategy.
Mike: As a leader, what book would you recommend to entrepreneurs trying to get off the ground?
Cybele: Scaling Up: How a Few Companies Make It..and Why the Rest Don't by Verne Harnish is one of my favourite and that of many entrepreneurs. It is a sequel to his Mastering the Rockefeller Habits.