5 Ways a Domain is Like a Woman
Mike Sullivan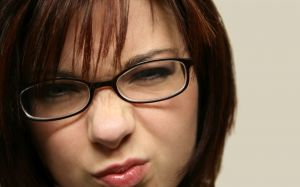 I know I am looking for trouble with this one, but it's all in good fun.  I welcome my female readers to fire back with their own comments.
There's always someone waiting to grab it when you let 'em drop.

They can be expensive to acquire.

It's hard to let some go, even though you know you'd be better off.

The wrong one can get you into legal trouble.

They're always more attractive when someone else has them.