When you think of a generic, key word domain name, you typically expect you'll find the subject of your search at the website.  Ties.com carries ties.  Pools.com carries pool supplies.  That's what makes type in traffic such a beautiful thing.  However, that's not always the case as we learn with Snorkel.com. Tom Slater owns Snorkel.com and Snorkel Hot Tubs.  Tom shares some information and theory with us about the domain, sources of traffic and running an online business.
Mike: Tell me about how you acquired the name. Were you the first to register in back in the 90's or did you acquire it on the aftermarket? If so, can you share what you paid for it?
Tom: We were the first to register the name. I think it was back in 1994. I had heard of the internet in preceding years and it sounded like it had a lot of potential for a company like ours that marketed via direct response advertising in magazines, but it was still pretty amorphous to me as to what it was and how to make use of it. My then manager's husband was deep into tech and suggested that I should register a domain name for the company to reserve it. We debated between snorkel.com and hottubs.com and settled on snorkel.com as it fit with our brand. It never occurred to me (or, evidently, my manger's husband) that we could have registered multiple names. If I knew then what I know now…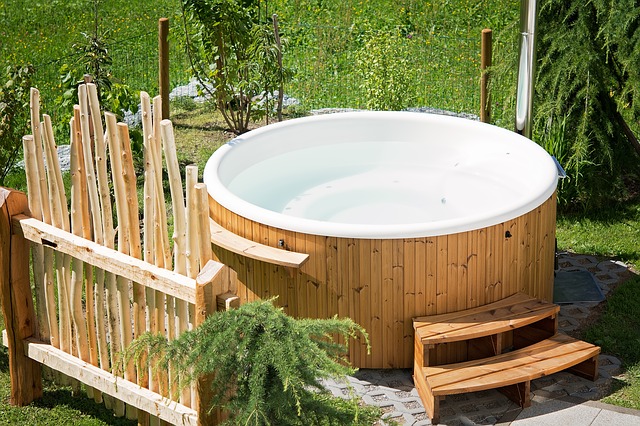 Mike: Snorkel makes wood fired hot tubs. What exactly is wood fired?
Tom: Our claim to fame, such as it is, is that we invented a wood-burning stove to heat hot tubs. While it was derivative of other concepts, it was unique enough that we were awarded a patent for it in 1984. It is basically just a wood-burning stove (in essence a box) that is bolted to the inside of a wood hot tub and is submerged except for the feed door (which is also the air intake) and the flue. When mounted properly, both extend about an inch above the rim of the tub. Because the air intake extends above the surface of the water and supplies air to the fire which is about 2′ below the water just like a snorkel, the inventor thought that was an appropriate name.
The operation is very simple. You build a fire in the stove and it heats the hot tub. How long it takes and how much wood is required is a function of the starting temperature of the water, the size of the tub and the size of the stove. We have two stove models, the Snorkel and the Scuba. The latter is for smaller tubs and has about half the heating capacity of the Snorkel.
We also sell conventional gas and eletric heated hot tubs and they have become an increasing part of our business over the years.
Mike: How many visitors do you get to the site each month? Do you think some traffic is from those looking for snorkeling equipment or information?
Tom: We get about 15,000 visitors to the site each month. There is little doubt in my mind that a significant proportion of the traffic thinks the site has something to do with snorkeling and/or equipment. There is also a company named Snorkel that makes man lifts, etc. I'm sure we are confused with them also.
Mike: Is this an online store only? Do you have a brick and mortar location?
Tom: We do have a brick and mortar location. It existed long before the website.
Mike: What goes into running a successful business online? Do you advertise, pay per click, invest in SEO?
Tom: What goes into running a successful business online? I wish I had the answer. While we do okay I can't believe that we have done much more than scratch the surface of the potential out there. We do advertise, principally on Facebook and we retarget website visitors. We really haven't down much in the Adwords department. That is because we typically rank first for any keyword that I think is appropriate to the kind of customer/search we are looking for. Accordingly, I don't see how Adwords would help much. We don't "invest" in SEO. I'm not sure how one would even go about that.
Mike: Have you ever been approached about selling the domain name? If so, tell us about the types of offers you have seen.
Tom: I've been approached 5-10 times over the years about selling the name. Because I have turned them all done with a flat NO, there have been no offers, as such. Part (much?) of the reason we rank high for the relevant terms is the age of the domain. I hate to think what would happen if we started over with a new domain.
Mike: What has been your biggest challenge running an online business and how have you overcome it?
Tom: The biggest challenge is in marketing, mainly CRO. In the old days, when we did mail order (direct response) marketing, we knew how, when and where, most of our inquiries came from, what magazine, what ad and which issue. We couldn't track them all, but a very high percentage. Our ability to track visitors now, just isn't as robust as it used to be. It isn't that we can't track people who click on ads to get a lead magnet, it is that a large percentage of people don't do that. They just Google our name and end up on our site as a result of the search. A related problem is that the gestation period between becoming aware of the product and a purchase can be in the range of one week to 12-15 years. It's strictly a guess, but the average/median time is in the 2-3 year range. It makes analytical responsive marketing pretty difficult because it takes so long to even begin to know if your are doing something right or if you are way off the mark. It's a little reminiscent of steering a large jet or ocean liner.
If you like this post and want to sponsor it on Domaining.com, click HERE.